The Cub - video game - release TBA

After the Great Ecological Catastrophe the ultra rich move to Tesla City on Mars. The rest of us died. Years later, when a research mission revisits Earth, they spot a human-like kid. How is that possible? What makes it resilient to this new, toxic environment? The Martians want answers, but this energetic, mutant cub always slips away.

While running around the vibrant post-apocalyptic world, the cub wears a Martian helmet that airs Radio Nostalgia from Mars, his favorite radio station streaming music and memories of Earth directly from Tesla City.




The single "Son of No One" from the game's upcoming soundtrack is available on Apple Music, Spotify and Bandcamp:


Golf Club: Wasteland - video game

After an ecological catastrophe on Earth the ultra rich moved to Tesla City on Mars. In their free time, citizens of Mars take charter flights back to Earth to play golf in the ruins.

An atmospheric golf game in postapocalyptic landscapes with references to contemporary politics and culture with the original soundtrack Radio Nostalgia from Mars and music videos.
Expanded version available on Sony PlayStation, Nintedo Switch, Microsoft Xbox and PC.
golfclubwasteland.com
Exhibitions:
Manifesta 15, Pristina 2022
Klemm's Gallery, Berlin 2021
Visio Palazzo Strozzi, Florence 2019
Ars Electronica, Linz 2019
Awards:
Best Game, B3 Biennial, 2021
Best Use in Film, Unity Award Nomination, 2018
BIG Indie Award at Reversed, Vienna, Best Story Award
REBOOT Develop 2018, Indie Award, First prize for Most Innovative Gameplay
Radio Nostalgia from Mars
- game SOUNDTRACK and 3 Videos
Nostalgic for their past life on Earth, citizens of Mars listen
to music from the 2020s and call into the radio program.
Music: Concept and Lyrics: Igor Simic / Composer, mixer, producer: Shane Berry
Videos: Writer and director: Igor Simic / Art director and designer: Nikola Stepković
RADIO NOSTALGIA FROM MARS
available on all music platforms:
radionostalgiafrommars.com
Wasteland Neons -
neons from the game
Galerie Anita Beckers, Frankfurt, Germany, October - November 2019 (photos by Wolfgang Günzel):
VISIO, Palazzo Strozzi, Florence, Italy, November 2019 (photos by Federica Di Giovanni and Camilla Ricco):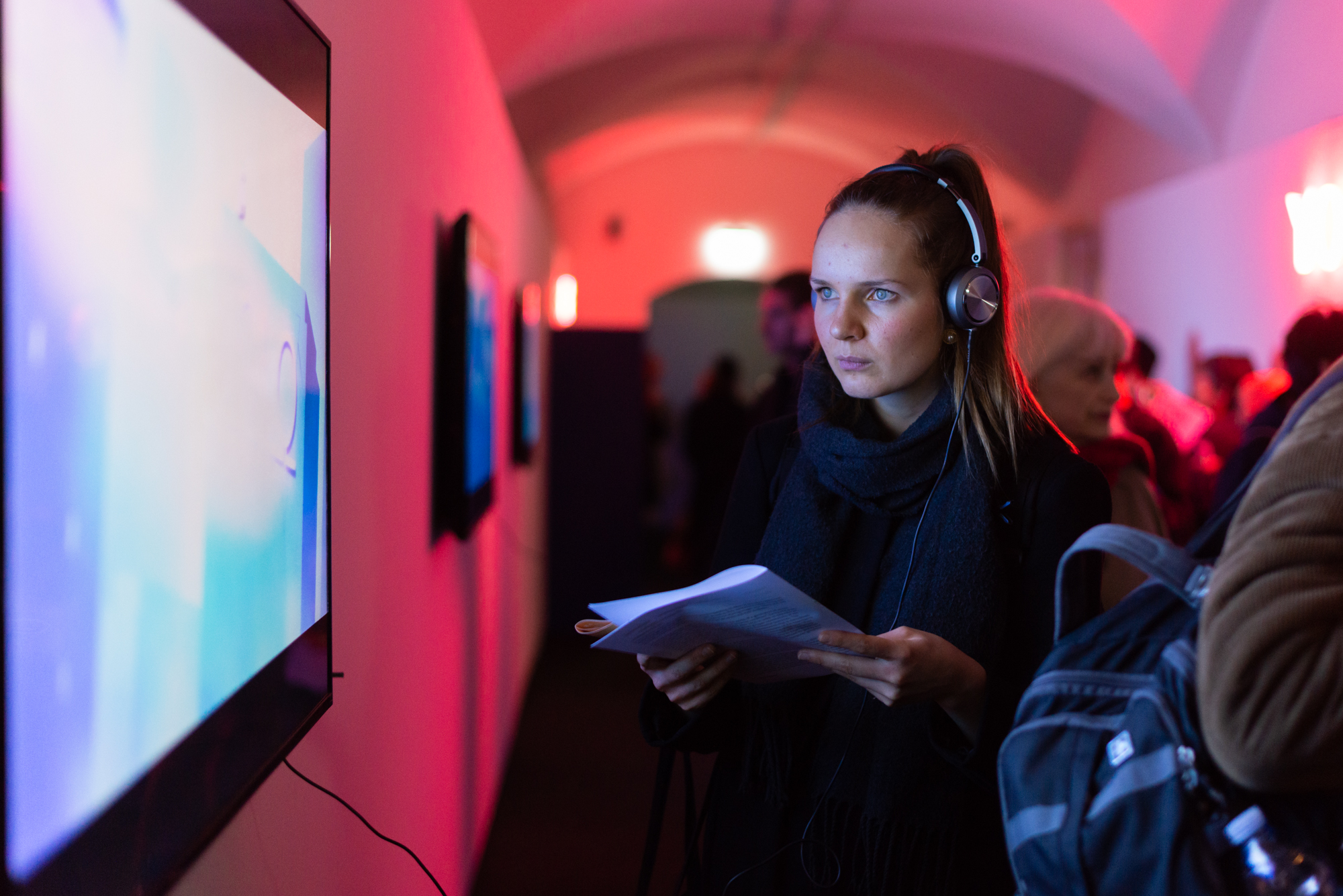 This is an episode from the infotainment show The End Times.

Year: 2020 Video: 5min 18s,

color, 16:9, stereo sound, 2k DCP



B3 Biennial 2021, Frankfurt
Fall Exhibition 2020, Pavilion Cvijeta Zuzorić, Belgrade curator Maja ĆirićWriter and director: Igor Simić / Director of photography and colorist: Nemanja Jovanov / Sound design and music: Shane Berry / Visual effects, CGI & Animation: Nikola Stepković / Animator: Petar Kovačević Extellus/ Starring: James Owen/ Voice actors: Paul Currion, Marios Belibasakis, Greg de Cuir Jr./